What is in Your Fluid?

FERRO-Ware Helps You to Generated Reports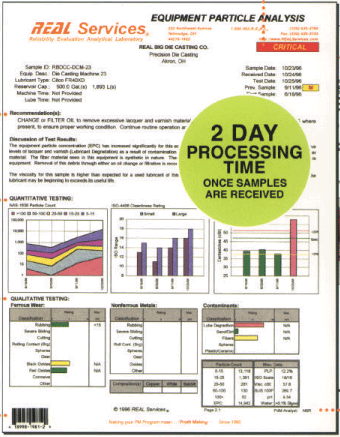 To view and print brochure. Download Adobe Acrobat Reader.
FERRO
-
Ware
A
NALYTICAL DIAGNOSTICS SOFTWARE
Since 1985, REAL Services has been building a relational database of equipment information and test results. All data is categorized by:
MANUFACTURER
MODEL/COMPONENT TYPE
LUBRICATION TYPE
INDUSTRY
APPLICATION, etc
and can be stored and evaluated as to wear characteristics and patterns for specific components.
This forms our unique TABLE OF STANDARDS (SM)...relating your equipment to others in similar industrial applications.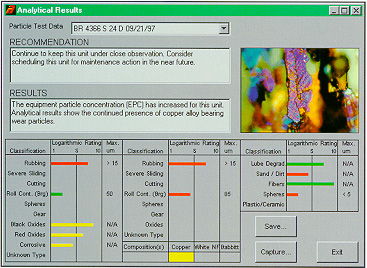 A great feature of FERRO-Ware(SM) Software is the integration of our FERRO-Phrases(SM). As the ferrogram is evaluated, FERRO-Ware(SM) formats the report text and adds to a self-building reference library of particle types.

In addition, REAL Services is the only PdM Laboratory that will provide your company with electronic copies of all testing results for your own internal use.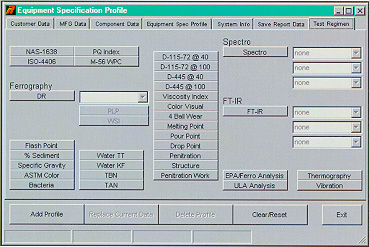 TRAINING & TECHNICAL SUPPORT AVAILABLE
Designed for a 32bit GUI environment.